What occurs when court ordered mediation fails?
When family mediation fails
When family mediation fails to find an outcome
Obviously, the best method for resolving a divorce or family disagreement is to reach an agreement with the other party, regardless of whether the issues at hand pertain to child custody, finances, or property.
And one of the greatest methods to resolve disputes amicably is through mediation, in which a skilled family mediator assists the parties in reaching a practical and equitable arrangement.
However, despite the fact that mediation has been used to address family disagreements for more than two decades, many individuals experiencing a family breakup continue to have doubts about its effectiveness and suitability.
Family mediation is appropriate in the great majority of situations. As any seasoned family lawyer will confirm, despite first indications to the contrary, a large number of cases resolve by agreement. Similarly, with the assistance of a skilled mediator, mediation can be successful in the most improbable situations.
Nevertheless, despite our enthusiasm for mediation as a means of settling family issues, we recognise that it is sometimes inappropriate and that, despite our best efforts, it is mediation fails.
When mediation fails, when mediation is ineffective.
There are several instances where family mediation fails. Here are several of the most prevalent:
Coercion/opposition to mediation – Mediation is entirely voluntary. If a party is unwilling to participate in mediation, they cannot be compelled to do so. In most cases, mediation will not be acceptable if one party feels pressured into attending.
Abuse within the home – Mediation is typically inappropriate if there have been incidences of domestic abuse or if allegations of abuse remain unresolved.
Urgent cases — If the case is urgent for whatever reason, it is typically preferable to proceed straight to court rather than engage in mediation.
If the disagreement involves money and either you or the other party are insolvent, mediation is inappropriate.
Involvement of social services — If you are currently involved with social services due to concerns for the safety and well-being of your child or children, mediation regarding arrangements for your child or children will often not be appropriate.
Acrimony – For mediation to be successful, there must be a degree of collaboration between the parties. If this is impossible because of a lot of antagonism between the sides, then mediation is doubtful to be appropriate unless the mediator can address the issue.
In some instances, there is a "power imbalance" between the partners, with one being "dominant" and the other "subservient" for whatever cause. Again, the mediator will attempt to resolve this issue, but if unsuccessful, mediation may not be appropriate in such situations.
Previous (recent) mediation attempts that were unsuccessful — Finally, mediation fails in situations where it has been attempted in the recent past but failed.
Despite a skilled mediator's best efforts, mediation is not always successful. No matter how appropriate the mediator believes a particular solution to be, he or she cannot compel the parties, or any of them, to accept it.
If one or both parties withdraw from the mediation, it may be terminated. It may also stop if the mediator does not believe the parties have a reasonable chance of reaching an agreement, for instance because they are too far apart or because one of them is refusing to negotiate.
In such a circumstance where mediation fails, the case must be resolved by the court. It should be noted, however, that mediation can be "partially successful," meaning that some issues are resolved between the parties, hence lowering the number of questions that the court must decide.
In addition, unless both parties agree otherwise, everything said during mediation is confidential. The court will have no knowledge of anything said or done during the mediation.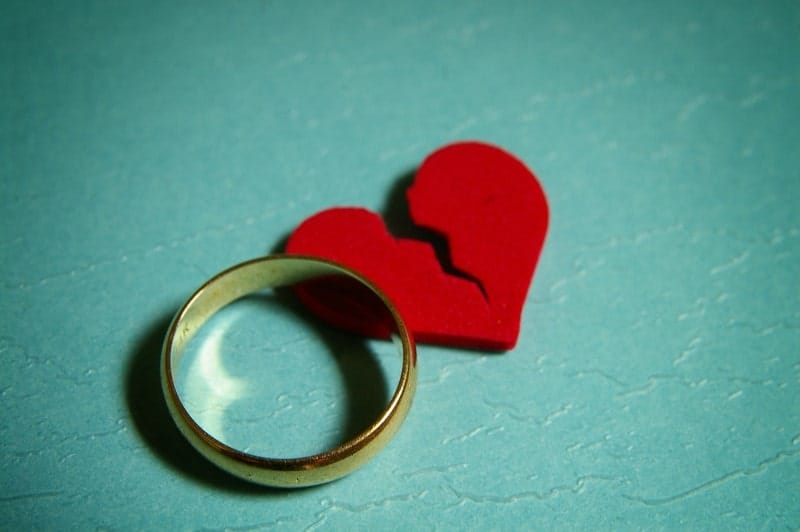 When Mediation Fails?
After the mediation session is over, the mediator will hand you a final document that details the terms of the settlement.
If the mediation fails and does not result in any agreements or only partial agreements, you will receive either:
• A Statement of Outcome, which summarises your final agreements;
• An MOU (a memorandum of understanding between two parties), which provides a detailed document setting out your final agreements; or
• Mediation Notes.
Unlike court orders, mediated settlements are not automatically binding and leave you with several options on how to proceed.
You could (1) move forward with the agreements reached in mediation without taking any further action; (2) take court proceedings, requesting the judge to make your mediation arrangements into a legally enforceable consent order (provided the other party agrees to this course of action); (3) if no final agreements have been reached in mediation, revert back to your solicitor to see if further discussions through them could settle it, and / or start proceeding to have the mater resolved.
In the event that mediation fails and a compromise is impossible, what steps should be taken?
If you and the other party involved in the mediation fail to reach an agreement, the mediator might provide you with a court form to begin formal legal proceedings to have the case decided by a judge.
Even if mediation only achieves a partial resolution, it can help you focus on the most important points before a judge, reducing the time and money you'll need to spend in court.
Making a Consent Order out of a Settlement Agreement
When mediation is successful, the parties may agree to ask the court to formalise their agreement by issuing a Consent Order. To do so, you will need to initiate specific court processes; due to the complexity of the system, you may want to work with a lawyer for this, but you can do it on your own if you choose.
A Statement of Outcome, Memorandum of Understanding, or Mediation Notes may have been issued by the mediator; you should bring these documents with you when consulting with a lawyer. Your lawyer will need these records to turn the agreements reached in mediation into a Consent Order.
While a Consent Order gives both parties the peace of mind that comes with a mutually agreed upon and legally binding decision, many parents choose not to have their agreements regarding their children formalised into a consent order because they believe that the agreements can be handled between them and that they can trust one another to adhere to the terms of the agreement.
A consent order is a legal document that formalises the terms of a financial arrangement reached between divorcing parties. For instance, in the event of a pension sharing agreement, the pension company will require a permission order from both partners before dividing and sharing the pension.
Constantly keep in mind that the necessity of reviewing your agreements may arise as a result of unexpected life occurrences. If you ever need to revise the terms of your agreement, you can do so through mediation.
Accords Regarding the Care of Children
The court highly opposes superfluous petitions about topics that parents should be expected to sort out between themselves, thus a Consent Order through the court is normally unnecessary if you reach an agreement in mediation about child arrangements.
Children Act 1989's "No Order Principle" provides that the court should make no order in child proceedings unless it determines that issuing an order would be better for the child than making no order at all. This is due to evidence suggesting that agreements reached between parents outside of court are less disruptive to kids.
Continuing action outside of a courtroom
To avoid having to go to court, you may look into:
• Attempting to settle the disagreement through negotiation with the help of a lawyer who can talk to the other party's lawyer;
• Arbitration, which is another type of alternative dispute settlement
Other Difficulties
After your  Mediation fails
You can always go back to mediation to revise an existing agreement if your circumstances have changed or if the arrangements you previously agreed are not functioning.

If the other party fails to uphold their end of a legally binding agreement, you may want to revisit mediation to see if the dispute may be settled outside of court. If this doesn't happen, though, you'll have to go back to court to get the agreement enforced.
MEDIATION IS THE ESTABLISHED AND COURT AUTHORIZED APPROACH OF OPTION DISAGREEMENT RESOLUTION. National Family Mediation Service cut out the stress of fighting at court and save you the huge expenditure of solicitors charges. You can, together with our expert qualified arbitrators resolve the problems together, even if you have had troubles communicating with each other in the past.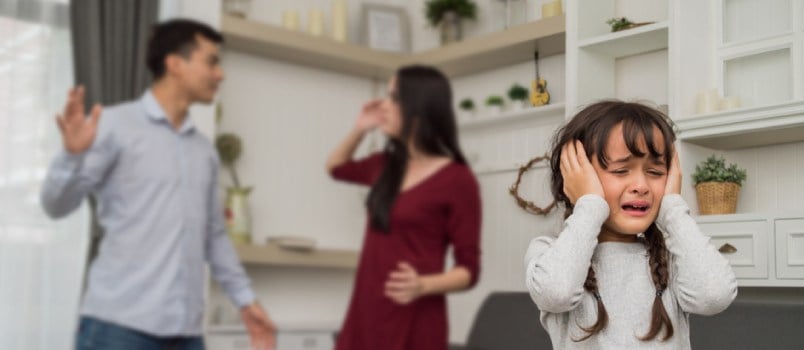 Child Custody Mediation for Visitation Rights
Your ex may inform you that they'd like you to meet with a child custody mediator and you might not know what to do. It assists to have a clear understanding of what mediation is and what it can do for you. Mediation describes the process of fixing legal conflicts with the help of an expert mediator who functions as a neutral third party and helps with conversation.1 Family law conciliators, in particular, aid parents overcome child custody arrangements, parenting time and visitation, child support, and more. The benefits of working with a child custody mediator include an increased willingness– on the part of both moms and dads– to follow the agreed upon arrangement and even conserving cash (compared to a contentious court battle).
Consider the Request
Start by considering whether you want to try mediation with your ex. Unless you have been ordered by a judge to go to a mediation session, you're free to choose whether you wish to take part or not. You may want to give it a try if you feel that meditation might help you and your ex work together to reach an agreement.
Respond in Writing
You should inform your ex about that choice in composing as soon as you've made a choice about whether to attempt mediation. By doing this, if you want to moderate and later end up in court, you can show the judge that you were willing to work together when your ex asked you to provide mediation a go. On the other hand, if you decrease mediation, explain your thinking in your reaction. As long as you have legitimate reasons to decrease mediation, you won't be seen as uncooperative in the event that you later wind up in court.
Some states allow moms and dads to submit their preliminary request for mediation through the courts. If that is the case where you live, you would require to contact the court to respond to the demand directly.
Know the Implications of Declining to Participate
In case a judge has bought you to participate in mediation, you should go to one session– a minimum of– and show a willingness to make mediation work. Failure to do this much could trigger the judge to hold you in contempt. In addition, declining to participate in court-ordered mediation is most likely to make the judge designated to your case mad, which might easily work against you. If you have actually not been bought by the court to try mediation, then there really aren't any definitive legal ramifications to refusing to participate. If the other moms and dad later on brings you to court, she or he may attempt to raise your rejection to mediate to the judge.
If not ordered by the court, mediation is something that both moms and dads must accept; one parent can not require the other to take part in mediation.
Know What to Anticipate From Mediation
Mediation sessions usually last two to three hours. The session usually begins with the mediator making introductions and explaining his or her role. She or he will then ask you and your ex to briefly present yourselves, present your side of the story, and offer a brief explanation of why you are looking for mediation. You might also be asked to make a list of essential issues that need to be resolved. At this point, the mediator will assist in conversations about these concerns and attempt to help you reach an arrangement. If you and your ex are able to reach a contract on any of the concerns you're trying to work through, and you want to produce an official written arrangement, the mediator will assist do this. Start by thinking about whether you wish to try mediation with your ex. When you've made a choice about whether to try mediation, you ought to inform your ex about that decision in writing. As long as you have valid factors to decrease mediation, you will not be seen as uncooperative in the event that you later end up in court. In the occasion that a judge has actually bought you to take part in mediation, you must attend one session– at least– and demonstrate a willingness to make mediation work. He or she will then ask you and your ex to briefly present yourselves, present your side of the story, and offer a brief description of why you are looking for mediation.
National Family Mediation Service Videos
Learn More About MEDIATION From WikiPedia
Mediation is a "party-centered" procedure in that it is concentrated primarily upon the requirements, rights, and passions of the events. Mediation, as utilized in law, is a form of alternative disagreement resolution solving disputes between two or even more parties with concrete impacts. Normally, a third party, the moderator, aids the events to negotiate a settlement. Mediation is a "party-centered" process in that it is focused mostly upon the needs, rights, and also rate of interests of the celebrations. Mediation, as made use of in legislation, is a kind of alternative conflict resolution fixing disputes in between two or more parties with concrete impacts. Usually, a third event, the conciliator, aids the celebrations to work out a negotiation.
Related Articles
National Family Mediation Service Offers
From Around the Web