What are the 5 steps of mediation?
Why Clients Participate in the Mediation Procedure
Before understanding what the 5 steps of mediation entails, it may be helpful to understand why so many people choose it. Mediators work with several types of disagreements. Disputes between neighbours frequently resolve in mediation, but so do lawsuits.
Typically, once litigation has begun, the judge will order the parties to participate in mediation prior to trial. This occurs frequently in employee-employer disputes, personal injury claims, and family law proceedings.
Mediation is advantageous for all parties since it is a stress-free technique to reach an agreement without going to court. Additionally, it can generate win-win circumstances that allow the parties involved a bit more control over the outcome.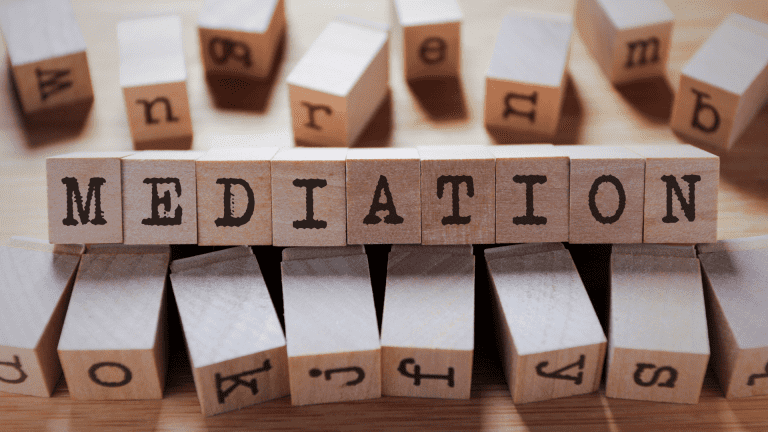 The 5 steps of the Mediation Process
Now that you understand why clients submit their issues to your firm, it may be useful to learn more about the 5 steps of mediation.
Stage 1: Opening Statements
Once everyone is situated at the table, you should introduce everyone, explain the session's objectives and guidelines, and urge everyone to collaborate during the session.
Then, each party may give an introductory statement. They should explain their side of the argument and its ramifications. During this phase of the procedure, the most important regulation is that neither party may interrupt any other phase.
Second Phase: Joint Discussions
Depending on the dynamics, everyone at the table may have the opportunity to discuss what was provided in opening comments following the conclusion of all opening remarks. If this is the case, concentrate on giving both parties open-ended questions to initiate a conversation about what occurred and the issues that must be addressed in order to resolve the situation.
In family law issues, this could involve payment, property distribution, or even custody arrangements. Try to maintain as much tranquilly as possible at this time. Encourage everyone to answer without anger and in turn.
Third Phase: Private Discussions
After the parties have met jointly, they should then meet separately with the mediator. At this point, both parties should have their own place, and you will need to walk between rooms to debate their respective perspectives.
Ask the appropriate questions, but also outline the strengths and weaknesses of each side's viewpoint so that they understand what is at issue and how their argument appears to an impartial observer. This is also an excellent location for generating the ideas required to make a settlement viable.
Fourth stage: Negotiation
Once you have determined that each side is prepared to make an offer, reunite the parties so they can negotiate the best solution. The objective here is to present all of the ideas and reach consensus on those that may be viable.
It is possible to lose everything if you begin this phase before both parties are genuinely prepared to reach a settlement.
Stage 5: Settlement
This is the conclusion of the 5 steps of mediation. If you are unable to achieve a settlement, you will merely assist both parties in deciding whether to try again or proceed to trial. However, once the parties have achieved an agreement, you will need to put everything in writing.
The document must be signed by both parties. Ensure, however, that both sides are authorised to submit a settlement offer; if you're working with a business, you may have to wait for clearance from the board of directors or the chief executive officer, which can hinder your efforts 
Your Role in the 5 steps of Mediation
Your role in the mediation process as a mediator cannot be overstated. Remember that your performance in 5 steps of mediation is as as essential as your actions. Follow the procedures carefully and consider the situation. Pay close attention to your own tone of voice as well as those of others in the room. By understanding where to turn and when to do so, you can make or break the entire procedure. Be receptive to new ways and strategies, and keep in mind that the 5 steps of mediation typically becomes easier over time
Family Mediation Experts, Local Offices, National Presence
National Family Mediation Service Offers
Areas We Cover
From Around the Web