A step by step guide to mediation
What is family mediation ?- A step by step guide
We are continually exposed to conflicts throughout our lives. Disputes are a common occurrence, whether they occur at home or at the office. In spite of the fact that the vast majority of conflicts are typically resolved quickly and simply by the individuals concerned, finding a solution might occasionally be more difficult than anticipated.
Emotionally demanding situations, such as dividing assets during a divorce or resolving workplace conflicts that extend beyond the theft of a colleague's coffee mug, can be difficult to handle without assistance. Unfortunately, this might cause the disagreement to extend much longer than required and potentially intensify the situation.
Read this step by step guide to mediation to see that Mediation is one of the most effective methods for resolving disputes, and one of the options accessible to parties embroiled in a conflict. A trained mediator can serve as the impetus for the formation of a mutually advantageous agreement for both private and business clients. However, what is a mediation service really, and how can it benefit you?
Read our step by step guide to mediation – contact us more information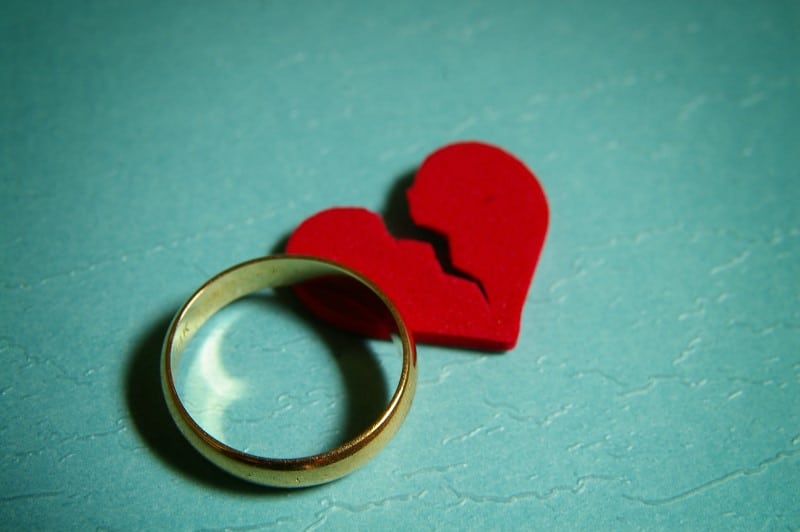 The step by step guide to mediation
PHASE ONE – CONSIDERING MEDIATION AND ARRANGING A MEETING FOR MEDIATION INFORMATION AND EVALUATION (known as a MIAM)
If you are interested in engaging in mediation, please contact us via our contact page after reviewing our website.
Then, we will contact you to make arrangements for an initial meeting with a mediator, known as a Mediation Information and Assessment Meeting (MIAM) (please read the details about MIAMs here; when you schedule an MIAM with us, we will assume that you agree to these terms) and to arrange payment in advance for this appointment.
In the majority of circumstances, you are now legally compelled to "consider" mediation before filing a lawsuit. Even if you do not intend to mediate, you will satisfy this obligation by attending an MIAM, and we will present you with a Court Form attesting that you have done so and satisfied with this requirement.
At this MIAM appointment, the mediator will explain everything about mediation (what it is and what it is not) and examine the context of your issue with you so that you may jointly determine if mediation is appropriate, as well as the available options and alternatives.
The mediator can determine if you are eligible for legal help and, if so, explain how to proceed. If you believe you may qualify for legal aid, you can verify your eligibility at www.gov.uk/check-legal-aid.
You will have the opportunity to ask any questions you may have about mediation, how it operates, and what is involved, and we will provide you with comprehensive information regarding the charges you may spend during mediation.
If mediation is appropriate and you are interested, we will call your ex-spouse to determine if they are willing to participate in mediation and attend a comparable meeting on their own.
Step Two: You and your partner decide to mediate
Because mediation is a voluntary procedure, both parties must be willing to give it a shot. Mediation is an option and is not required. If both parties are agreeable (and the mediator deems it appropriate), we will schedule the first mediation session for a mutually convenient time and day. We will discuss with you the suitability of online or direct mediation. Before the start of the mediation, we will fully discuss and agree upon the fees. Both of you will be required to pay in advance.
If one or both of you are unwilling to mediate (or the mediator believes it would not be appropriate), we will present you with a Court Form certificate indicating that you have legally considered mediation. This Court Form permits you to initiate court actions within the next four months.
STEP THREE – MEDIATION TAKES PLACE
We will support and help both parties in an organised discussion and clarification of concerns, typically in accordance with a previously agreed-upon agenda. This could occur online or in person. If any of these issues pertain to finances, you will be required to present relevant paperwork as part of the mediation process. The mediator will explain what information and documentation you will need to collect and share in mediation (in essence, your "homework"), as well as aid you both in determining how this might be communicated most effectively and within what timeframe.
The mediator can provide you with legal and financial facts, but cannot offer advise. It may be suggested that you seek legal or financial counsel to aid your conversations and facilitate the development of mutually agreeable alternatives. If both parties agree, it may be appropriate for the mediator to create interim papers to aid you in obtaining counsel. Before such additional work is performed, we can explain this procedure and its anticipated costs to both parties. You may wish to return to conclude your mediation and reach final proposals after acquiring such counsel.
Sessions are typically scheduled for one and a half hours, although longer sessions can be accommodated.
All situations are unique and as individual as the parties involved, however on average, cases involving children require one to three sessions, cases involving property and finances require two to four sessions, and cases containing all issues (children AND property/finance) require three to five sessions.
STEP FOUR – END OF MEDIATION
Since mediation is a voluntary procedure, it will end if one or both parties do not choose to continue. If the mediator determines that mediation is no longer appropriate, the parties will be informed and the process will be terminated. If mediation fails and you intend to initiate court proceedings, we shall sign the necessary Court Form.
If the mediation results in mutually acceptable suggestions, the mediator will explain the procedures for drafting a record of your ideas, if necessary, in final paperwork known as "Summaries," how to acquire legal counsel, and how to make any agreement legally binding.
Do you require family mediation?
Your life has been disrupted by a conflict.
The advantages of mediation for settling family conflicts
This page explains the procedure of family mediation, the circumstances under which mediation is crucial, and the expected qualifications of a family mediator.
What is mediation, exactly?
With the assistance of a neutral third party, families can reach agreements regarding potential plans for children through mediation. The mediator does not tell the parties what to do, but can assist them in meeting their own agreements amicably while striving to improve communication between them.
What are the true advantages of mediation?
Mediation is advised when parents cannot agree on appropriate arrangements for their children following a family breakup. There are several advantages to attending mediation, including:
granting you greater control over what decisions are made regarding your children, as opposed to relying on the courts;
providing a less stressful method of dealing with susceptible concerns;
enhancing engagement and aiding in the analysis of prospective agreements;
facilitating the examination and modification of arrangements, provided that they are acknowledged by both parties; as well as
giving a faster and more cost-effective solution to problems.