What is divorce mediation?
SO, what exactly is divorce mediation?

Divorce mediation can be a lifesaver if you're in the midst of a contentious divorce battle. Divorce is difficult and emotional for everyone involved, but mediation can help.

Divorce mediation entails sitting down with your soon-to-be ex-spouse to sort out the details of your split. This is much preferable to going to court, for both your own sake and that of your children.

In divorce mediation, a third party acts as a mediator to help the couple work out their differences in a way that benefits everyone involved. Your divorce should go as smoothly and cheaply as feasible.

During divorce mediation, child arrangements (previously known as child custody) and a parenting plan are regular topics of discussion. It includes alimony, child support, pensions, and even tax consequences. Now that we have defined divorce mediation, let's study its benefits and learn more: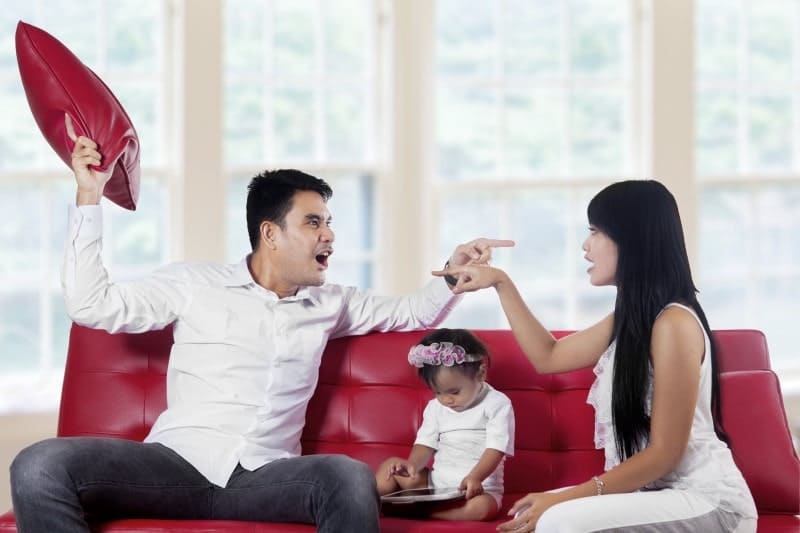 The benefits of Divorce mediation 

Divorce mediation has numerous advantages, the first being the presence of a neutral third party to help facilitate discussions between disputing parties. This impartial third party will assist you in reaching agreements, which may be reached quickly or may necessitate extensive back-and-forth conversation and, eventually, compromise. When compromise seems impossible, a mediator can step in to facilitate group thinking, clear communication, sober second thoughts, increased empathy, and better overall decision making.
They may be able to offer advice on how to handle the division of marital assets and what kinds of parenting arrangements have worked for others in similar situations. They will be able to inform you of the law and what the court system will and will not consider.
In brief, mediators will keep you on course to establish a fair and friendly agreement, which is easy to lose sight of throughout a divorce. During these conversations, it's easy for shaming, disagreements, and unpleasant memories to come back to the surface. If you and your spouse are divorcing, a mediator can help you put the past in the past.

Mediation for a divorce is a private and modifiable method of resolving custody and other issues. You can handle this disagreement like mature adults and resolve it with your partner. When divorcing a spouse with whom you share children, it is crucial that you find a way to talk peacefully about your children's best interests. When and where the kids will remain over the year, as well as special events like Christmas and New Year's.
You and your partner can include whatever else you think is important, such as how to handle your children's education, a change in last names, visiting time with grandparents, rules and consequences, and meeting the new partner.
Insufficient talking time together is a major contributor to marriages ending in divorce. Having a divorce mediator is the greatest approach to talk things over if you don't want that to effect the divorce itself.
It is possible to rebuild trust and communication after a divorce with the assistance of a mediator. Crucial in situations where both parents are responsible for raising the young.
Mediators in divorce cases are helpful since they do not take sides. They are impartial and not affiliated with any side. That implies they aren't supposed to give advice to either of you, but rather to be objective and help you come up with solutions and compromises that work for everyone.
To achieve significant progress, it's crucial that you're able to share relevant information freely with one another. You can reduce the amount of time it takes to achieve an agreement by using this approach.

In conclusion, divorce mediation is entirely optional. What this implies is that it will last as long as you, your husband, and the mediator all agree it should. The frequency of the sessions is up to you and your therapist. However, utilising a progressive mediation service will cut down on the number of sessions required to reach a settlement.
Length of the divorce mediation
The length of time it takes to mediate your divorce will be determined by the topics you and your spouse have agreed to discuss and resolve. How much you and your partner can agree on matters of discussion will also be important.

If you and your spouse can reach an agreement before entering mediation, you can shorten the duration of the process. For a more productive divorce mediation session, it helps to at least have a limited number of potential agreements on the table to begin with.
However, it may be more challenging to mediate a divorce if you and your spouse are unable to have a civil dialogue about issues and agreements prior to the divorce mediation.
We advise you to figure out the things on which you can agree, and to accept that if you disagree on something, that's fine too. Put it off till the mediation is through and move on to a topic on which you can all agree.
Divorce mediation usually takes between two and six sessions to complete.
How long it takes you and your partner to reconcile depends on your ability to communicate, your willingness to work together to find a solution, and the intensity of your dislike for one another. Divorce mediation may not be the best option if you and your spouse are adamant about a particular issue's settlement. There may be a necessity for courtroom litigation, but before going to trial, parties must explore mediation through an MIAM.