4 reasons to skip (or at least avoid) mediation
4 Reasons to skip (or at least avoid) mediation
Many find the concept of participating in mediation to be intimidating. Numerous mental obstacles prohibit individuals from seeking out mediation. However, with the right information, anyone can overcome these restrictions and gain access to this incredibly priceless resource. Moreover, the following are the top four reasons why people avoid mediation:
1) FEAR – there is frequently a fear of confronting the issue or the other side. In the case of divorce, the notion of terminating a relationship can be quite frightening, especially if it means being alone and/or being a single parent. Additionally, there can be a dread of the unknown.
Oftentimes, parties have no idea what will occur, and they can dream up a variety of horrible situations, such as the other party coercing them into handing up their possessions. They can overcome their fear by discussing their problems with their mediator, a friend, or a family member. Often, the process of voicing their concerns helps to reduce some of their nervousness and addresses the underlying cause of their apprehension.
2) MISINFORMATION – When clients contact me, they frequently hold erroneous notions of what mediation comprises. Clients have asked me everything from whether I would submit a letter to the judge on their behalf to whether mediation constitutes psychotherapy. I always respond negatively to such questions.
The purpose of this, however, is to demonstrate that there is an abundance of false information that discourages individuals from seeking assistance. During the initial session, I always ask my clients what they know about the procedure and whether they have any questions. I strive to be detailed in my descriptions of mediation so that there is minimal space for confusion. I also encourage students to conduct online study about mediation to acquire a more objective perspective.
3) DENIEL – In the event of relational troubles, one party frequently has a clear awareness of the worries, while the other party denies the existence of any problems. Frequently, after being encouraged by one spouse to contact the other spouse regarding divorce mediation, I have done so and received a response such as "Oh, we're not getting a divorce." Or "He/she does not mean what they say." I try to avoid "persuading" people to mediate,
but I do allow them to determine for themselves whether or not mediation is right for them. Typically, they approach me again after a certain period of time has passed and they have began to recognise the difficulties for what they truly are.
4) COST – The majority of folks who contact me are unaware of how much mediation actually costs. When I inform them of the fees, they are, obviously, not overjoyed. Generally, I explain to them that although mediation is not inexpensive, it is significantly less expensive than hiring an attorney and litigating their disagreement in court.
Similarly, I explain that the parties often split the expenses, which they find more bearable than shouldering the entire financial load alone. ONE method for avoiding High Costs is to compare the prices OR SIMPLY ASK THE MEDIATOR FOR A DISCOUNT. Many mediators offer sliding scales or reduced costs; if a side explains their financial situation, they will often be able to meet their needs.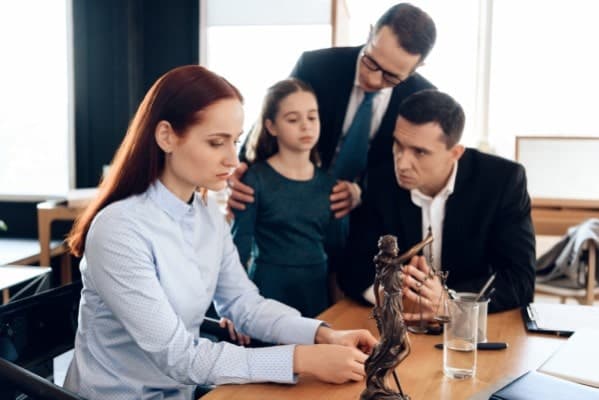 Do you require family mediation?
Are you in need of family mediation?
Your life has been disrupted by a conflict.
Expert support is immediately available. Our London-based experts can give you with a complimentary, no-obligation analysis of your alternatives.
The advantages of mediation for settling family conflicts
This page explains the procedure of family mediation, the circumstances under which mediation is crucial, and the expected qualifications of a family mediator.
What is mediation, exactly?
With the assistance of a neutral third party, families can reach agreements regarding potential plans for children through mediation. The mediator does not tell the parties what to do, but can assist them in meeting their own agreements amicably while striving to improve communication between them.
What are the true advantages of mediation?
Mediation is advised when parents cannot agree on appropriate arrangements for their children following a family breakup. There are numerous advantages to going mediation, including:
supplying you with a lot more influence over what decisions are actually made in relation to your children, as opposed to relying on the courts; delivering a less stressful method of dealing with sensitive concerns; enhancing interaction and also assisting you to evaluate possible agreements; allowing arrangements to be actually examined and also modified much easier, as long as they are actually mutually accepted by both parties; and also delivering a quicker and also less expensive method of resolving disputes.
National Family Mediation Service Offers
Areas We Cover
From Around the Web