Court Ordered Child Custody Mediation
Services for Court Ordered Child Custody mediation
During a separation, it is the natural desire of every parent to minimise the anguish caused to the children. Consistently, research demonstrates that the manner in which parents handle their separation has a substantial effect on their children. Not only at the time, but as they mature as well.
You will know what is best for your child, but our  court ordered child custody mediation specialists can assist you and your spouse in focusing on the unique requirements of each child.
With child mediation, we assist you in formulating a workable strategy for continuing to parent your children after your divorce, as well as how your parenting arrangements will function. We provide online court ordered child custody mediation services across the United Kingdom, enabling you to reach a parenting agreement regardless of your location. To begin planning for your child's future, simply contact us.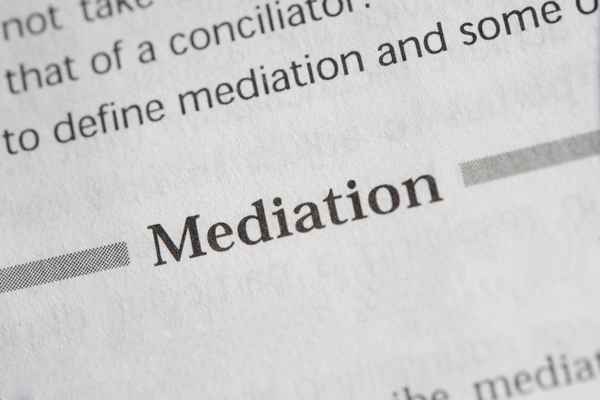 Court ordered child custody mediation 
Frequently, parents seek out court ordered child custody mediation to tackle a specific area of disagreement. But frequently, parents wish to discuss all the important issues they must consider while no longer cohabiting:
How will you divide the care of your children on a daily basis?
What will take place over the holidays?
What about holidays and special occasions?
How will you arrive at mutually acceptable decisions on crucial areas such as education and health?
With the assistance of our child-focused court ordered child custody mediation services, we may assist you in drafting a Parenting Statement – a document that details the future child custody arrangements that have been agreed upon.
The purpose of parent-child court ordered mediation is to ensure that all parties are heard. In addition to the child's perspective, each parent's viewpoint is examined. This kid-centered approach to court ordered mediation assists parents in reaching an arrangement that prioritises the needs of the child.
As experts in family mediation, we can assist you and your children in resolving a variety of concerns, including:
Arrangements for communication and travel
Residence (commonly referred to as a "custody arrangement")
Financial concerns
Marriage dissolution
Domestic conflict
We may also be able to assist you outside of these locations. Our services are also suited for other adults in a child's life, such as grandparents and stepparents. Simply Contact us to find out how our mediators can help.
Child-inclusive court ordered mediation that gives children a voice
When their parents separate, children can experience uncertainty and conflicting emotions. The fear of upsetting their parents makes it difficult for children to express their emotions to their parents.
Child mediators with specialised training are available to meet with your children. Our Our certified mediators can provide kid consultation, speaking separately with your child or children to ascertain their desires and emotions. Child-inclusive mediation provides children with the opportunity to voice their opinions. Understanding your child's viewpoint allows you to see the big picture, allowing you to develop better solutions for the entire family.
Child mediation advantages
Minimize court involvement – child arrangement mediation assists you in making the best decisions for your child while minimising the stress, cost, and time associated with coming to court.
It is fully confidential – parent-child mediation is completely private. Our mediators cultivate a welcome and confidential atmosphere in which both parents are allowed to express their worries.
Put your child first – our mediators will assist you in focusing on what each child requires, while child-inclusive mediation will listen directly to your children's desires, allowing parents to create arrangements that will make the child's life happier.
Participation in mediation is voluntary; each parent voluntarily agrees to participate. This frequently creates an environment in which everyone is more prepared to listen and discuss issues in a productive manner.
Develop healthier means of communication – mediation for parents not only lets you focus on your child arrangements, but also assists you in developing healthy techniques of communicating as parents.
Child dispute resolution
A Mediation Information and Assessment Meeting is the initial step in child mediation (a MIAM). We are now conducting these online, no matter where you are in the United Kingdom. This time is reserved for you to explain your problem from your own perspective. We explain in detail how child and parent mediation works and encourage you to consider the emotional and financial consequences for your family and your children.