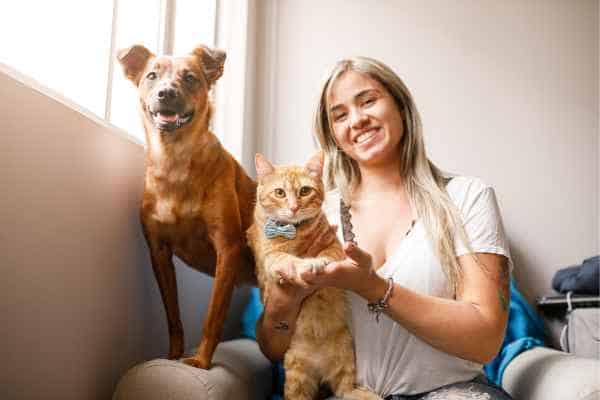 Navigating Pet Arrangements Post-Divorce in Derby | National Family Mediation Service
Pets are often seen as members of the family and can become a significant point of contention post-divorce. Unfortunately, pets are not treated the same as children by the law, which can make the separation process that much harder. If you're a divorcing or divorced couple and struggling to navigate the pet arrangements, the National Family Mediation Service in Derby can help. Our experienced mediators can guide you through the process of coming to a mutually beneficial agreement and help you move forward knowing your pet's best interests are being met.
Why Mediation is Important
Mediation is essential when it comes to pet arrangements post-divorce. Not only can it save you money compared to court fees, but it can also be a quicker and less stressful process. With National Family Mediation Service, you can expect a neutral third-party mediator that is trained to help you and your ex-partner explore alternatives and work towards a satisfactory outcome. Mediation is also much more private, unlike the public nature of court proceedings.
Considering Your Pet's Best Interests
It's important to remember that when it comes to pet arrangements, your sole focus should be on the best interests of the pet. This includes their routine, health, happiness, and safety. At National Family Mediation Service, our mediators will guide you through a series of discussions to help you both come to an agreement that takes these factors into consideration. We encourage both parties to approach the process with an open mind and readiness to compromise where needed.
Creating a Pet Arrangement
A pet arrangement is a written agreement that outlines the pet's living situation post-divorce. It should include details about everything from who will take care of the pet on a daily basis to any veterinary care they may require. Our mediators provide guidance on how to create a comprehensive pet arrangement that covers all of these details, so you can both move forward with confidence knowing your pet is being properly cared for.
Benefits of National Family Mediation Service
There are many benefits to choosing National Family Mediation Service for your mediation needs. For starters, we have a team of experienced mediators who understand the challenges and emotions associated with pet arrangements following a divorce. We provide a comfortable and supportive environment where both parties can have their voices heard and work collaboratively towards a satisfactory solution. We also offer a flexible schedule, including evening and weekend appointments, to fit your busy lifestyle.
Contact National Family Mediation Service In derby today
Divorcing couples in Derby, navigating pet arrangements post-divorce can be challenging, but with National Family Mediation Service, you can expect a supportive and experienced team of mediators to help guide you through the process. Contact us today to schedule a consultation and start creating a pet arrangement that meets the best interests of your pet. Remember, our goal is to help you both move forward while keeping your pet's needs as a top priority.