Years Of Experience In Conflict Resolution
How we can assist you in Reading –
Family Issues Causing You Stress And Upset?
Need a Low Cost, Fast Solution - Contact Us Today!
"I had neither time, money or energy to spend in a big long court battle, NFMS sorted out our differences so quickly it was brilliant!"
Helen
A family upheaval of any kind can be an extremely traumatic experience for everyone involved. This can be more pronounced when children are included especially if the dispute concerns the separation or divorce of their parents.
We are a motivated professional organization offering high-quality; confidential mediation services in our convenient location in Leicester to assist you resolve family and other domestic disputes without the need of suffering the stress and indignity of going to court. Our qualified mediators deliver a constructive unbiased approach that is flexible and can be arranged at a suitable time in Reading that is convenient to you, and with the use of video or Skype conferencing, we are able to commit to clients in a wider range of locations.
Although we provide nationwide mediation services, we deliver at a local level and can arrange family mediation at a venue that is convenient to you in Reading – seven days a week at a time of the day or during the evening that best suits you and the other involved in your dispute. We listen to the concerns of all those involved and attempt to reach a favourable agreement by encouraging open communication between the parties. When children are involved, they are provided with a safe forum enabling them to discuss their views and preference over how they would like matters concerning them to be resolved.
At the National Family Mediation Service we are sensitive to the needs of all participants. It is however not our place to cast judgments over who is right or wrong in any dispute. Nevertheless, our mediators are trained to act sympathetically and with complete impartiality so that the best practicable solution can be reached quickly and with the least stress.
Here Are the Most Commonly Asked Questions - Answered About Family Mediation Reading
Most frequent questions and answers
Mediation is a type of dispute resolution that allows people to aid clarify their concerns involved as well as to check out alternatives for resolution. Mediation helps parties that remain in difference to seek a resolution via an impartial third party referred to as a mediator.
One party contacts the Center and in complete confidence talks with Center personnel about the problem. Personnel can get in touch with the various other celebration or the caller can chat with the other event and ask him/her to call the Mediation Center. Accredited Berkshire family mediation.
Mediation is volunteer and a session can only be scheduled if both parties concur. The Center respects the decision of each event in picking whether mediation is right for him/her.
Volunteer – Accredited Berkshire family mediation must be agreed by all parties as an appropriate means ahead as well as a written arrangement is authorized to this effect
Confidential- all parties concur that concerns elevated in private will only be interacted outside the mediation with their arrangement. The only exception to this regulation of rigorous privacy is where there is proof of major threat to self or others or of criminal acts
Non-binding unless all parties get to a signed arrangement
ediation can sustain well-being as it might lead to a quicker result without the need for official processes, which can be lengthy, demanding as well as facility.
Mediation offers people greater control, as they take ownership of the resolution and also end result they are seeking.
Mediation can recover or fix a functioning partnership through re-establishing communication channels as well as understanding in between associates.
Experienced, external mediators are well-appointed to discover resolutions to complex or sensitive issues for staff in all functions as well as grades– they have the time, abilities and also objectivity to take full advantage of the chances of an effective end result.
If you have a problem and are looking for an impartial third party to help with the matter, there are some great options available to you. You can choose mediation services when you do not have time to get all of the details straight out, or if you just want to take advantage of the services available without dealing with the person you are having a dispute with directly. Of course, there are many different types of mediation services to choose from, but here are a few examples.
In some cases, mediation can be used when you or your children feel they cannot get a resolution in the court system. It can be difficult for people to deal with the courtroom and their own attorneys. For this reason, it is often recommended that the person get a mediator to handle the situation so they can choose an attorney who will handle the proceedings and they can go their separate ways. It is also better to get a third party involved because you have someone who is neutral in the process.
A court case might seem like a completely separate situation when it is handled through mediation, but in some situations it may be the same situation. For example, if you are trying to resolve a disagreement between a couple and their two children about how to split the house, you will probably need to work with a mediator. Mediation can be used to help resolve any kind of marital or family dispute because it is generally an informal process, which means it is much easier to discuss the problem than to allow it to drag on for days and even weeks.
Individuals who want to settle disagreements over how to divide household responsibilities are usually ready to work on a solution that is acceptable to everyone involved. One way to go about doing this is through mediation. The mediator will listen to both sides and then ask them to come up with a proposal that both they and the parties will agree to.
Many people who want to use mediation feel that if they choose to do so they need to hire a third party or an expert in order to give them advice on the matter. This is not the case though, as there are many services online that provide the mediator and the process for free. You can contact these services and have the mediator to contact you at your convenience, and they will then be able to do their job for you.
Before contacting a mediator, you should make sure that you are ready to work on the issue. You need to find out if the dispute is especially stressful and if you are willing to put forth the effort that is required to get a resolution to the matter. This is the first step in getting everything worked out and should not be avoided. There is no point in doing something you are not willing to do.
Most mediation services are going to charge you a fee, and this is to cover the cost of the service. These services are generally for a certain period of time, so they will need to charge you for that time. The fee is usually set by the mediator, so you should always ask before you agree to anything to ensure that it is reasonable and necessary.
There are many reasons why you might need mediation and for those that do need it, it is a way to get all sides of the story heard without having to deal with lawyers and other experts in the court system. It is also a great way to avoid a big problem before it becomes a big problem, which is very important when trying to get a fair and just outcome. It can be helpful to those who need to find a way to deal with their conflict without having to worry about their reputations being destroyed or that of their children being harmed.
Many people think that attending MIAMS (Mediation Information and Assessment meetings) as they believe that they are not necessary and would rather progress their divorce straight to court.
This is not to be recommended for two reasons. Firstly, MIAMS meetings do have intrinsic value as themselves. They are a very good way for partners to resolve their differences. Secondly, mid-year changes to the law, specifically the Child and Families Act 2014, mean that a court will simply not allow your divorce case to progress unless you have evidence that you have attended MIAMS meetings. They have become a central plank of the divorce process. Accredited Berkshire family mediation
Looking to Start Mediation Today? Try Us Out Today!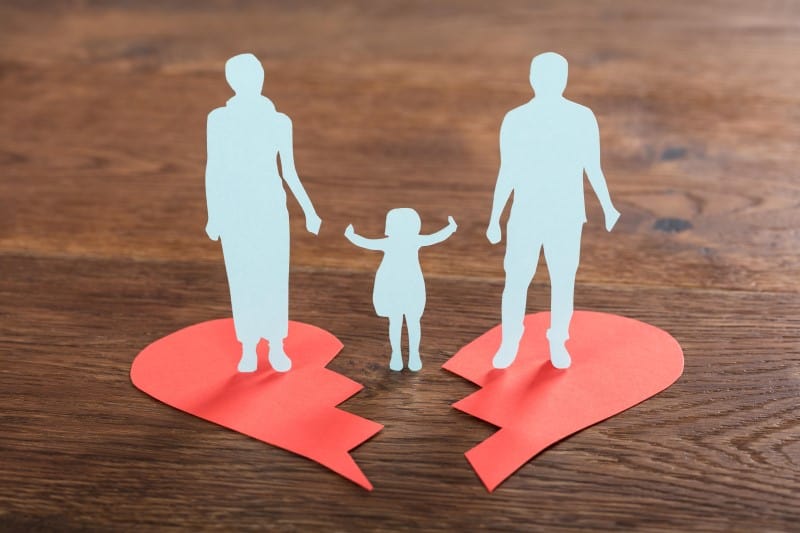 You Are In Control The Whole Time
Our mediation services in Reading provide a less formal, much cheaper alternative to resolving a family dispute in court.
Nobody wants to go to court – so mediation can be seen as a sensible and more efficient way of settling various kinds of disputes that are likely to affect families.
Because mediation reading encourages each individual involved to discuss their concerns openly without the need for lawyers to intervene, it is an extremely beneficial way for the parties to communicate and to reach agreement.
The informality and openness of Accredited Berkshire family mediation is fundamentally why mediation has become a successful and popular way of resolving disputes.
It is still of course necessary for a divorce or marital separation to be made legal through the court process, but mediation has proved to be the most efficient means of settling relating issues that evolve.
This may be to reach an agreement over access and arrangements for children, property and financial disputes arising from a marriage or civil partnership that has dissolved. Accredited Berkshire family mediation
Wanting to start your mediation journey today in Reading why not give National Family Mediation Services a try!
How a Mediation Service Can Help You
Mediation.... Resolve Your Conflicts Today!
Finding a Mediation service is an important process when there are issues to be resolved. Problems can occur in almost any place and with practically any type of situation. Having a mediator can help. A mediator can help because they can be trained in different areas of mediation. They can help you and your situation. It's best to make sure that you choose a mediation service that is committed to helping you and the problem you are trying to solve. This way you can have confidence in your mediator.
There are a lot of mediation services out there. Most of them are legitimate. However, some of them can pose a threat to your situation. So, you want to be sure to select a service that has good credentials and is proving to be a good communicator. There are some options that offer this.
A good mediator should be able to help you put your ideas into words. The mediator should also be good at finding solutions. When the mediator finds a solution, you will be better off. This will be true even if the mediator did not find a solution by itself.
Mediation services will help you get a better understanding of the problem you are facing. This will make it easier for you to develop solutions to your problems. It will also be easier for the mediator to understand the problems you are facing.
You will be able to communicate with the mediator if there is any communication breakdown. This will be especially helpful if you are having difficulties talking to one another or you may be frustrated. Communication is the basis of a successful mediation session.
In general, mediation services are not all the same. Some have higher certification than others. A well qualified mediation service will work with you and your situation to make sure that the mediation session goes well.
An important factor in mediating well is being sure that your communication skills are on point. If you have any problems communicating effectively, a mediator will be able to help you. Just make sure that you select a service that is qualified and committed to helping you resolve your problems.