Benefits of mediation in a divorce.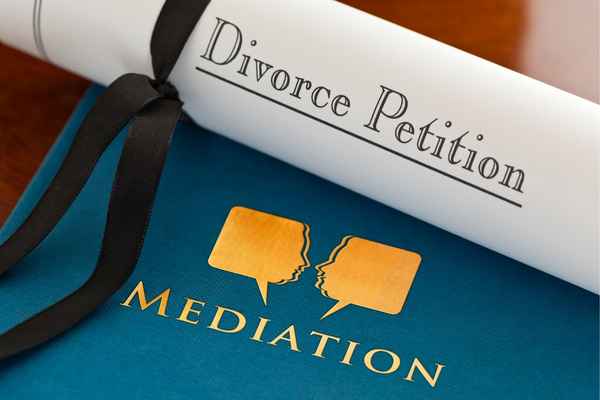 When couples decide to divorce
When a couple decides to end their marriage, the first step they typically take is to consult with a family lawyer. However, more and more people are choosing to handle their own divorces these days, or if they are unable to come to an agreement, they seek the assistance of a family divorce mediator.
If both parties can come to an agreement, using the do-it-yourself option can save thousands of pounds in legal fees. Utilizing the services of solicitors to negotiate a settlement or make arrangements for the children can be a time-consuming and extremely expensive method to start the divorce process.
In the event that a couple is unable to settle their differences through negotiation, they may be left with just two choices. The first option is to petition the courts to make a decision regarding a reasonable monetary settlement and/or the custody of the children. However, in order to submit a petition to the court, one must first make an effort to settle the dispute through mediation.
This is a prerequisite for doing so. In the event that mediation is unsuccessful, a family mediator is required to sign off on the necessary court paperwork to attest that an attempt at mediation has been made. In the event that an application lacks the signature of a certified family mediator, the court will not accept the application. Therefore, what are the positive aspects of going through a divorce mediator?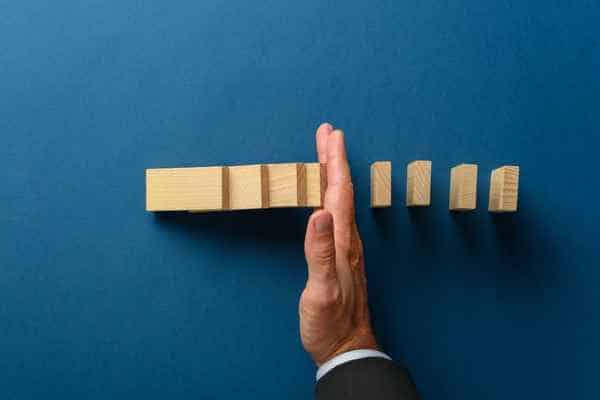 The Advantages of Using Mediation When Getting a Divorce
There are several advantages to utilising the process of divorce mediation, not the least of which are the low cost and quickness with which the mediation can be completed. In contrast to the hourly rates charged by solicitors, mediators typically work on a fixed fee basis and, in general, only charge for the sessions themselves and any documents that may emerge from them.
Economically Rational – As part of this process, an MIAM will be conducted for each party, in addition to a joint mediation meeting and the creation of a Memorandum of Understanding. There is a possibility that some mediations will require two or more meetings, which will bring the total cost to roughly £150 extra per individual.
If you decide to use a solicitor to handle the case, they will typically provide you with an estimate of several thousand pounds to come to a conclusion and will ask for a retainer before they begin working on the case. If you choose to handle the case on your own, you can expect to save yourself some money. In most cases, mediators will propose a pay as you go arrangement. In addition, there is no possibility of obtaining a huge final bill through the use of mediation. Mediators often do not charge additional fees for correspondence, phone conversations, or emails because these types of communication are typically included in the fixed rates.
Reduced Length of Time Divorce proceedings can take a long time, and time management is another area in which divorce mediation excels. The completion of many mediations can be achieved in a matter of days or within a few weeks. Obviously, this is based on both clients being accessible and willing to participate in the mediation process.
The procedure is fairly easy to understand because it consists of an individual MIAM for each participant, followed by a meeting with everyone together. There are only a few hours of actual time that are spent mediating and coming to an agreement. As soon as both parties have achieved a settlement, the family divorce mediator will compile a summary of the outcomes so that a financial agreement may be drafted by an attorney and presented to the court as part of the process of getting a divorce.
One of the most significant benefits of divorce mediation is that it frequently eliminates the need to go to court and fight it out. This is one of the most significant advantages of divorce mediation. At this point, the expense of getting a divorce can skyrocket, potentially reaching tens of thousands of pounds.
Do you require family mediation?
Is your life being thrown off by a disagreement?
Expert assistance is available right now. Our experts in London can provide you with a free, no-obligation assessment of your alternatives.
The benefits of mediation in resolving family issues
This page discusses the procedure of family mediation, when mediation is actually important and the expected criteria of a family mediator.
What is actually mediation?
Mediation is actually the method through which families may work out concerning potential plans for children with the help of a neutral 3rd party. The mediator performs not tell events what to carry out, but can easily aid the gatherings to meet their very own arrangements agreeably, whilst attempting to enhance interaction in between them.
What are actually the benefits of mediation?
Mediation is actually encouraged when parents find it hard to agree on making suited agreements for youngsters after a family breakdown. There are many perks to going to mediation, like:
providing you a lot more control over what decisions are actually created in association to youngsters, instead of relating to the courts;
giving a less nerve-racking way of handling along with vulnerable concerns;
improving interaction as well as helping you to analyze potential agreements;
making it possible for setups to be actually examined and modified easier, thus long as they are equally acknowledged by both parties; as well as
delivering a quicker as well as less expensive means of addressing issues.
What are some of the advantages of using mediation during a divorce?
Assists divorcing couples in maintaining control over both the outcome and the process of the divorce
The parties' ability to communicate with one another can be significantly strengthened.
Since the focus of mediation is on children and the future, it assists the parties in letting go of the past or putting issues to rest that are no longer beneficial to them or their families in order to arrive at child-centered outcomes that are reasonable and workable.
Going to court is a significantly less stressful alternative.
It makes it possible for the parties, their child or children, and future generations to live lives that are happier and healthier after a divorce or separation.
The cycle of dysfunctional families can be broken through the use of mediation.
It is far more affordable than going to court or having talks conducted by a lawyer.
The process of mediation is more expedient and enables early resolutions; the mediator moves at a pace that is comfortable for all of the participants.
In contrast to court-based proceedings, alternative dispute resolution allows the parties to investigate and negotiate non-legal issues in addition to legal rights and obligations, such as challenges in communication and the establishment of boundary lines.
Studies conducted in the field of research on divorce have revealed that agreements established between parties during the mediation process are more likely to be upheld than decrees imposed by the court.
Family Mediation Experts, Local Offices, National Presence – UK's Largest Family Lawyers. Your Local Offices Specialise In Family Mediation, Find The Right Solution For You.
From Around the Web